Getting Started With Inclusive Service Design
Interactive Session by Max Masure at PUSH UX 2021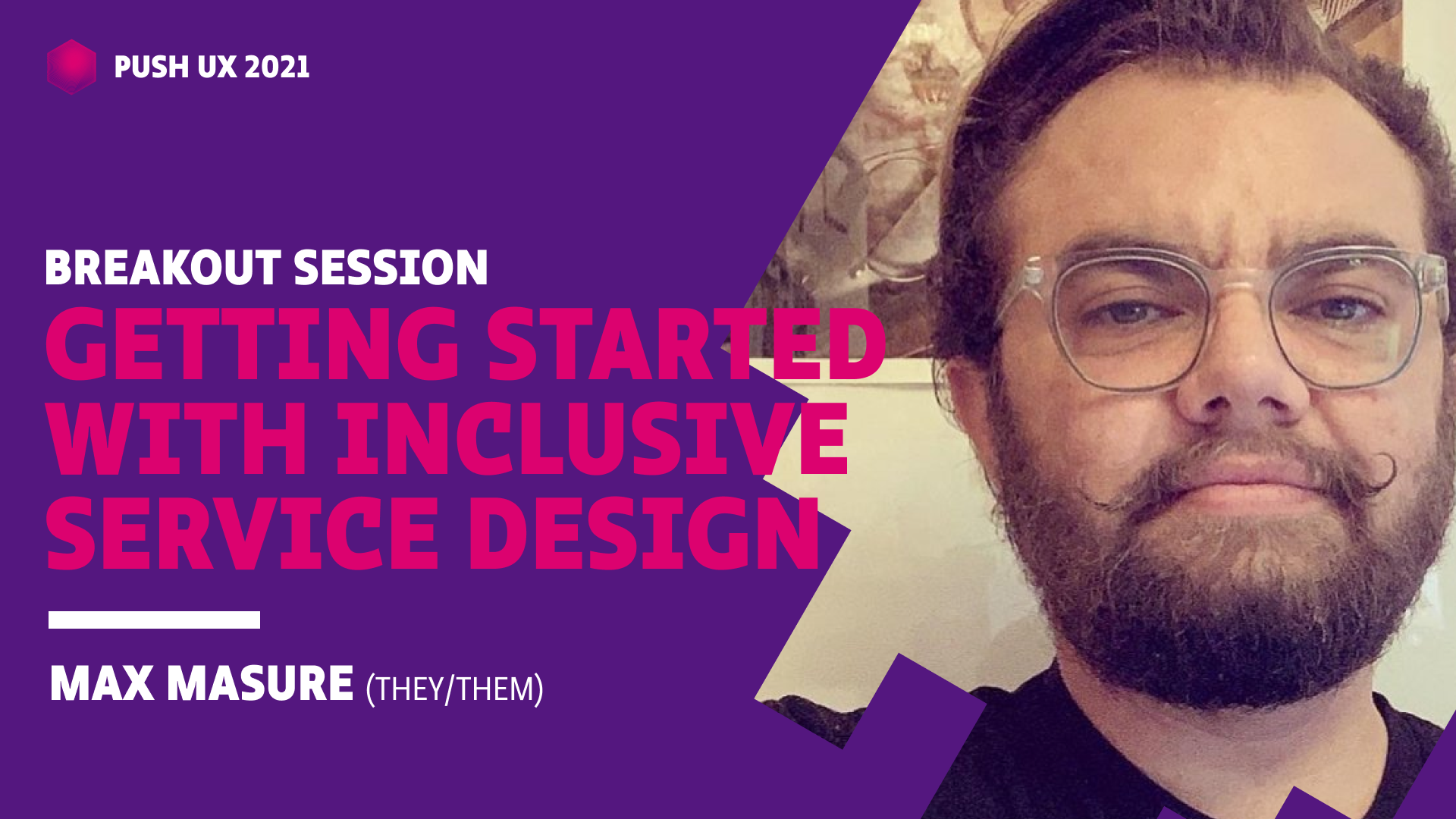 This last year has been both challenging for many, and a turning point for underrepresented communities' liberation. As designers in a post-pandemic world, we play a critical role in influencing both local and global change through our craft. So, where do we begin?
It is important to acknowledge that we will all approach our own personal journeys of rigorous self-awareness, proactive education, growth through active practice, and building our confidence in standing up for what is right differently. We encourage you to use this session as yet another, or maybe the first means to develop your perspective on diversity, equity, and inclusion.
This service design-inspired interactive talk aims to empower design-minded individuals with definitions, scenarios, interactive activities, open discussion, and reflection to think through how they can each take personal accountability in conducting inclusive research and creating products and services for trans and gender non-conforming customers.
Watch the Session