Design and Power
Conversation between Indi Young and Daniel Burka at PUSH UX 2021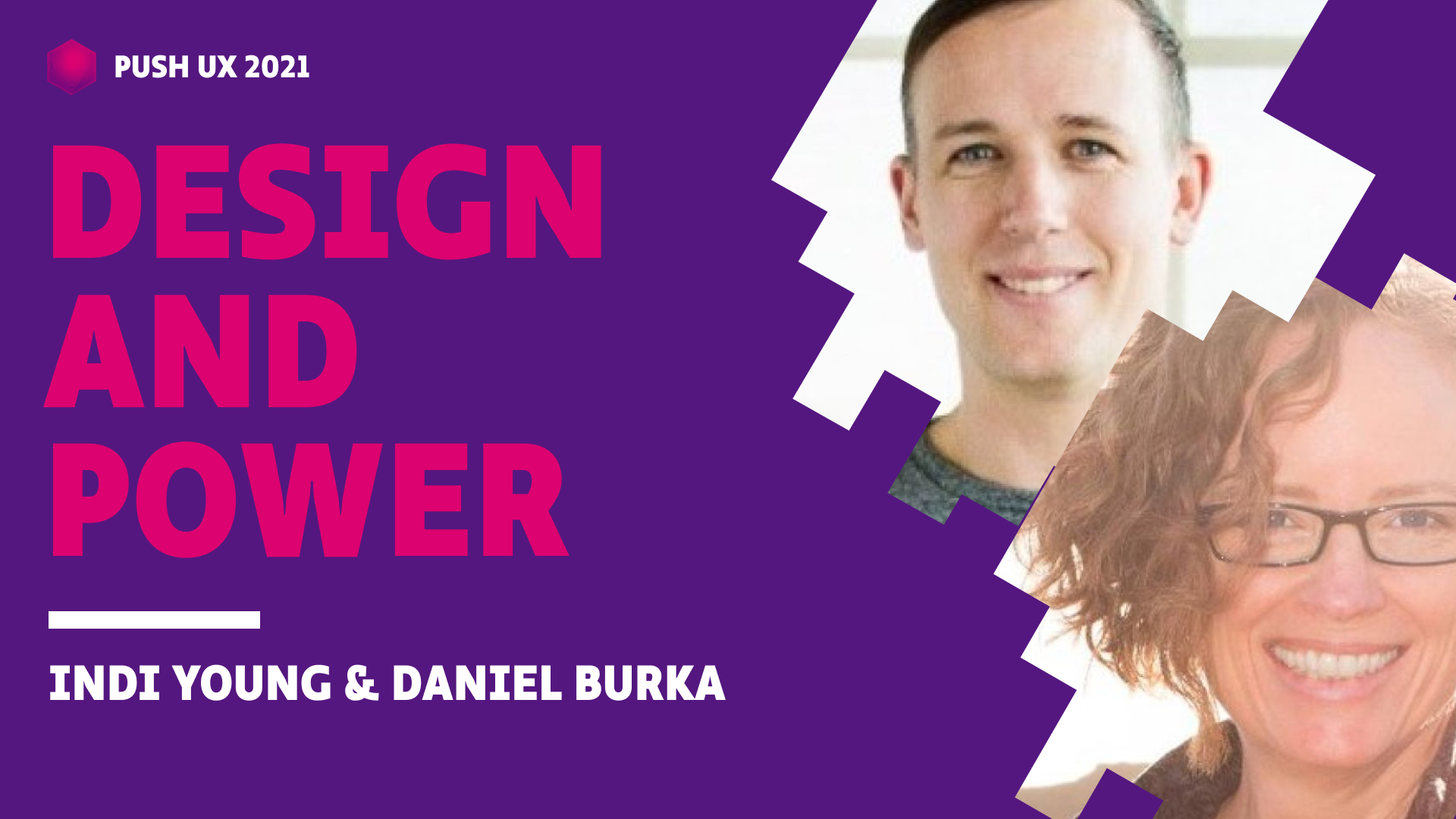 Conversation between Indi Young and Daniel Burka at PUSH UX 2021
Why do so many designers have expensive cars but seemingly little power?
What does it take for designers and researchers to not only have a seat at the table, but to also make their voices heard in the conversation?
How can we not just follow a strategy, but help shape it?
In this conversation, Indi Young and Daniel Burka will explore how trust, power and empathy are connected and how the people of UX can actually impact the course of a business.
Watch the Conversation