Stop sleepwalking into a data-obsessed culture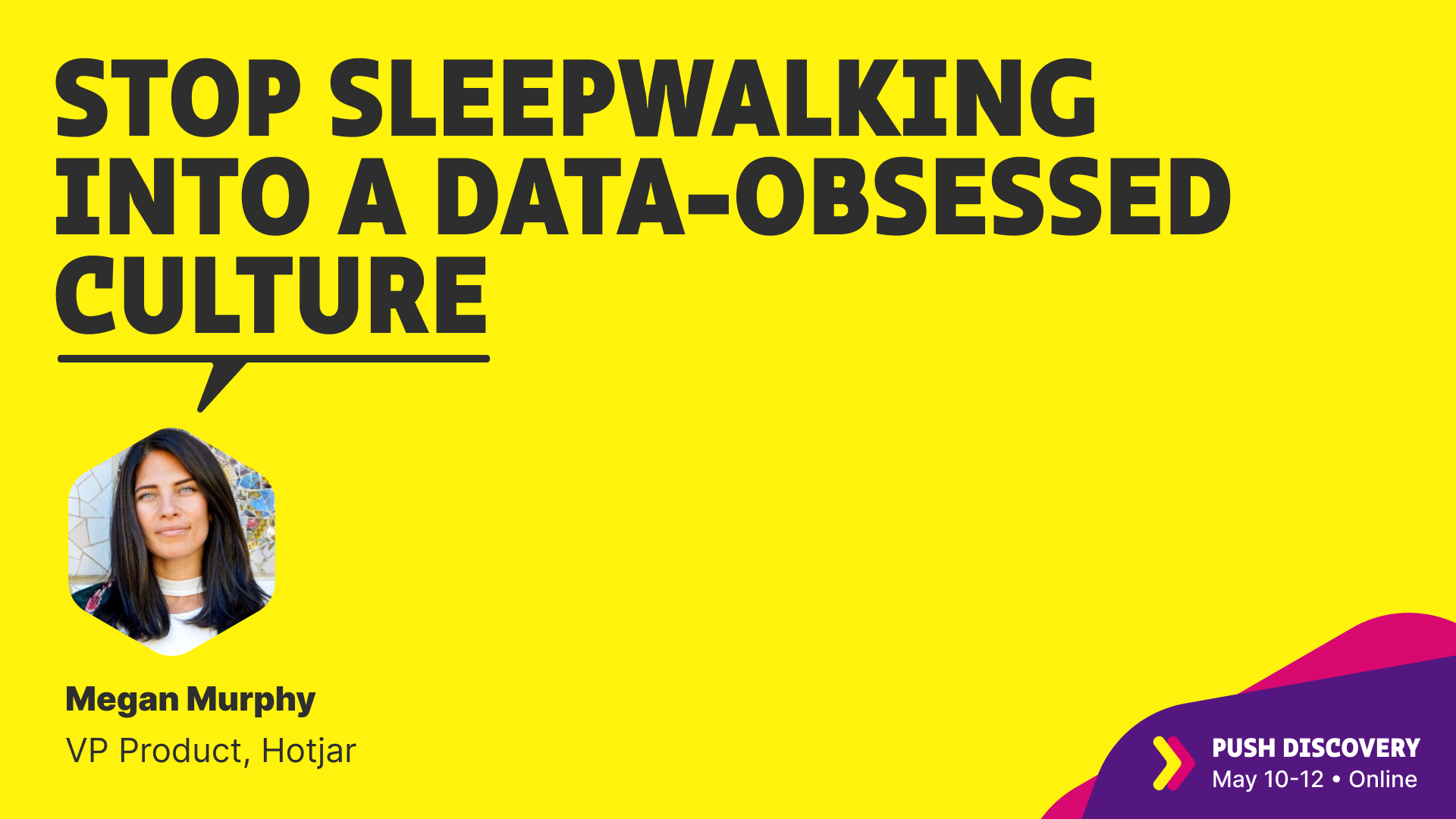 The product discipline has become obsessed with data. With great pride, product builders are quick to call themselves, their practices, and their working cultures "data-driven." This is a problem. The expectation that every question should be answered with empirical data has led product builders to seek the protective armor of statistical significance for even the most trivial of product changes. Side effects of such practices typically include internal perceptions of risk aversion, slowness in product (r)evolution, and an incoherent narrative in bringing products to market.
The result is a culture that abdicates us from the hard reality of what it really takes to create new value for the customer, and in turn the business. We have to make decisions. Quickly. Some decisions require hard data - others don't. Some learnings are best garnered through A/B tests - others through user interviews or broader market insights. In this talk, I'll share how product builders can find the confidence to make good, fast decisions in the absence of a quantitative comfort blanket: by training the two most important decision-making muscles: judgment and speed.
Watch the recording