Dare to Lead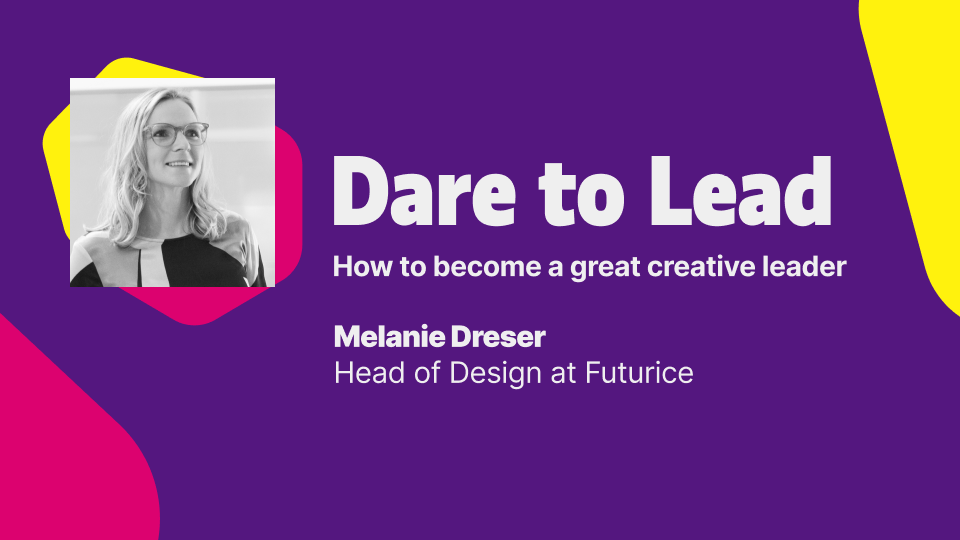 As the world around us becomes increasingly complex and challenging, so does our definition of leadership.
Expectations are high and demands seem to explode. It can feel truly intimidating to follow this path towards creative leadership. But what if the thing that had the single most impact on your career was not mentioned in a flashy magazine article or renowned management manual? What if everything you ever needed was already there?
Along her journey, Melanie learned that the things you do and focus on every day directly influence your future and career trajectory, and that a good design lead can make a huge difference for any company. That's why she truly believes we need more designers and creatives in leading positions, and that your personal experiences are actually key to becoming better leaders. Join us to explore what creative leadership is – Why should you dare to lead? What does it take to become a great design leader?
In an interactive session, Melanie will share some of her personal experiences on her journey towards becoming a Design Leader and Member of the Board of Directors at Futurice. Together, we will do a reality check of design leadership and its requirements, and you will learn hands-on tools on how to lead and inspire creative, multidisciplinary teams. Let's explore what it really takes to become a good design leader and take the next step to unleash your potential and dare to lead.
About Melanie
Melanie Dreser is an experienced Design and Business Leader at Futurice. As Head of Design, she drives strategic development and daily operations in the German market. For more than 13 years she has been helping world-renowned clients in industries such as mobility, FMCG, energy, and health build their resilient futures.
Melanie is passionate about a deep understanding of people. Her focus is on combining strategy, design, data, and technology to build more innovative and data-enabled organisations.