Mastering the value proposition canvas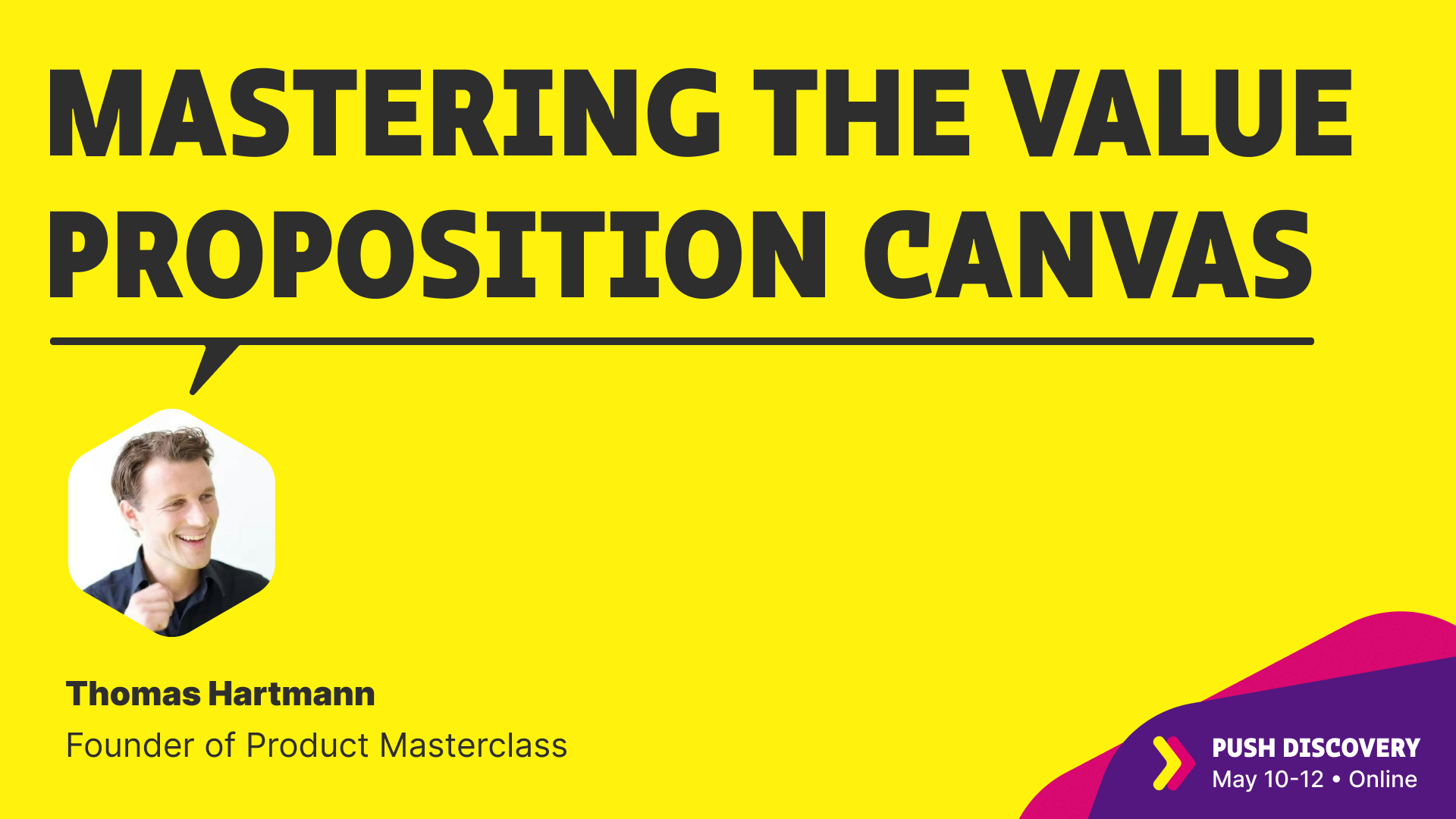 Thomas worked with many teams to create innovative business models and products. No matter if it's entrepreneurs creating a startup venture or intrapreneures working on the next product, most people are struggling with designing appealing value propositions.
In this session, Thomas talks you through the 5 most common mistakes he experienced over and over and gives you one radically simple rule for designing and communicating the value proposition you want to create. His talk will touch various best practices of early product and business model develpment like JTBD, interview techniques and the value proposition canvas. This talk will give you a hands on approach which you can apply to your project.
Watch the recording