GenAI & UX: From Linear Journeys to Tailored Terrain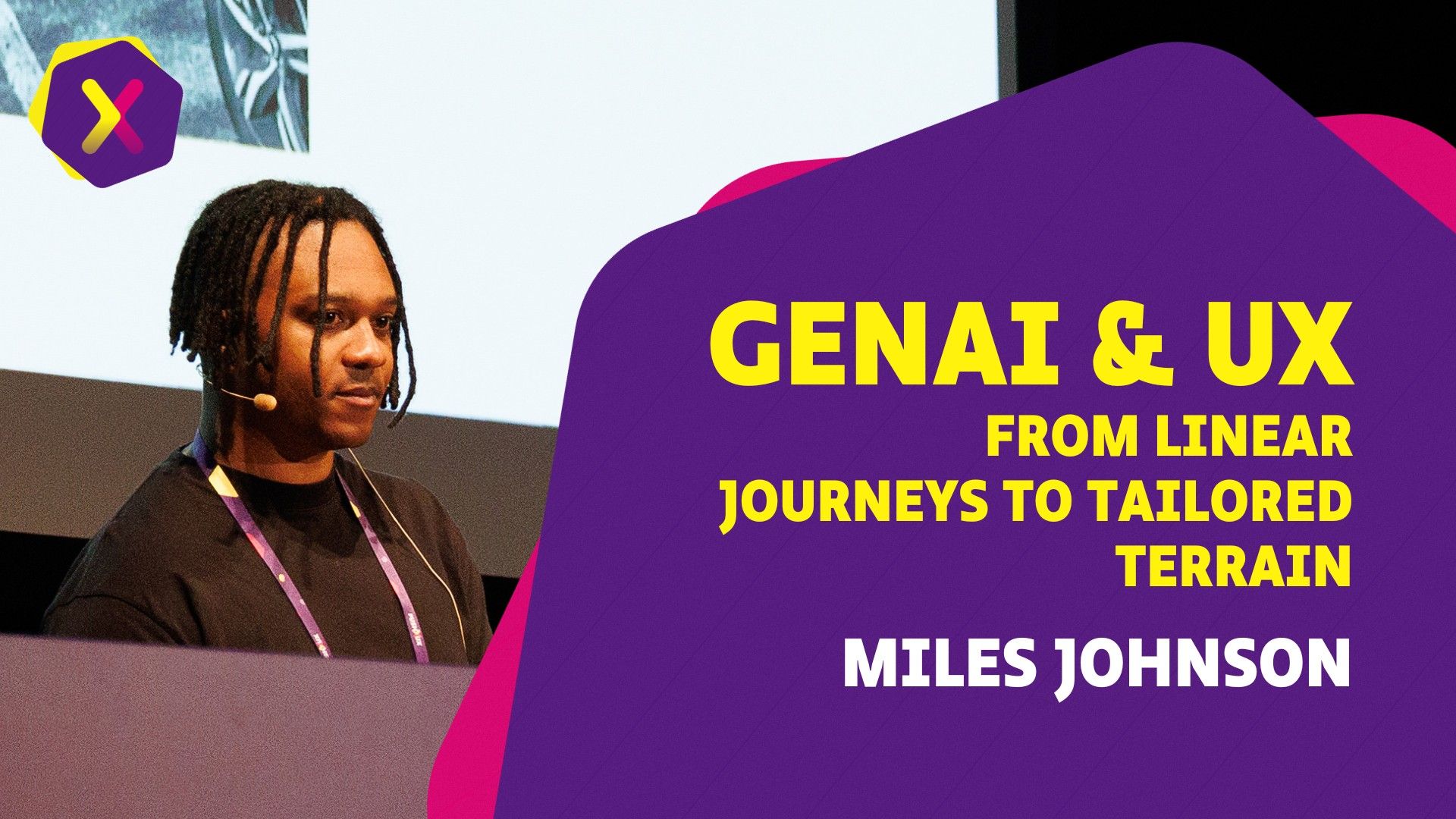 In the history of computing, we're at a pivotal moment. We've moved from the early days of batch processing to 60 years of command-based interactions. Now, as highlighted by Jakob Nielsen, we're transitioning to a new phase: intent-based user interactions, marking a significant evolution in how we interact with technology. Big Tech has embraced advanced generative artificial intelligence (GenAI) and it is already influencing user expectations. From transcribing video calls to generating new and unique imagery, GenAI is changing how we think about completing tasks.
This talk will draw from two recent projects at the convergence of GenAI and UX, music licensing for content creators and old-age care support. By examining these projects, this talk will explain how to ideate and craft digital interactions in this new paradigm and why it's important to designers. Finally, we will explore one possible future where products move beyond the constraints of linear user journeys, to flexible experiences that intuitively reshape themselves to users' desires and their context.
Key take-aways
Prepare you and your team to build with generative AI, by understanding how to get started and what expertise teams need.
Ideate quickly on how generative AI can add to your service offering, by using a simple ideation framework
Understand the role of designers and get inspired to get involved in the delivery of generative AI experiences