The 7 Habits of Highly Depressive Designers
Talk by Clive K. Lavery at PUSH UX 2021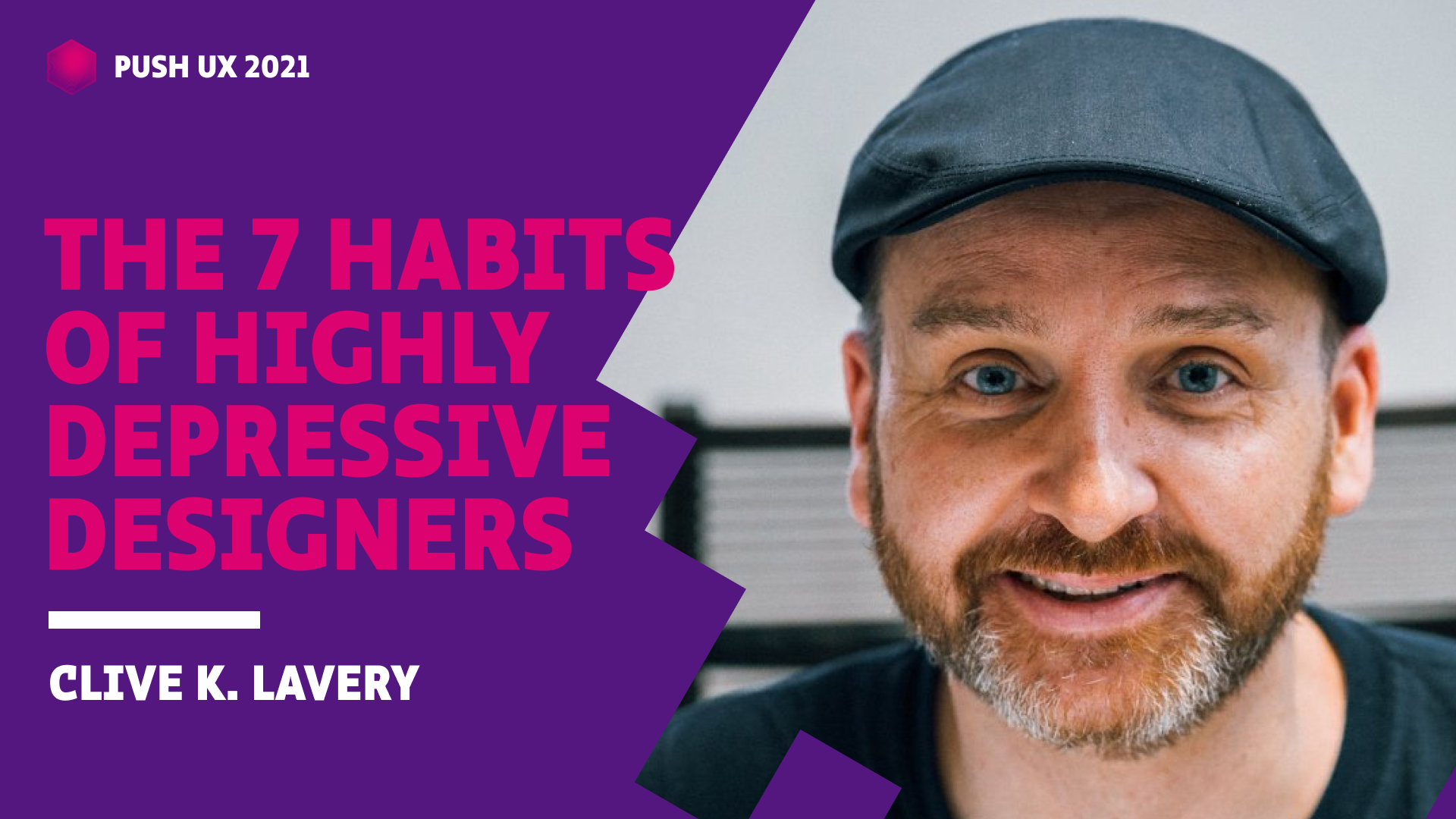 Talk by Clive K. Lavery at PUSH UX 2021
While mental health awareness seems to be on the rise in recent times, the design & tech industry are still hotbeds of burnout, depression and related disorders. And is this any wonder in a culture that constantly celebrates breaking things, hustling harder or growing for growth's sake?
Reflecting on his own recent recovery from a severe depression and talking to numerous industry figures about their personal struggles, Clive has come to the conclusion that as designers we might even have a certain disposition for falling into dark places.
Now is the time to start applying some of the empathy we preach towards our users to ourselves and remove the stigma and shame attached to mental health issues once and for all. Ultimately what could me more human centered?
As it is impossible to recommend a one size fits all solution for such a highly individual and multi-faceted topic, Clive will take a different expedient approach and provide you with some proven tips & tricks to ruin your mental health and enter the depressed designers hall of fame.
Disclaimer: The speaker is not a medical professional and if you feel that you are facing acute mental health issues or are uncomfortable discussing this topic, the talk is not recommended for you. Please speak to someone you trust and seek professional help.
Watch the Talk