Making the User Part of the Team
Talk by Nelli Hergenröther at PUSH UX 2021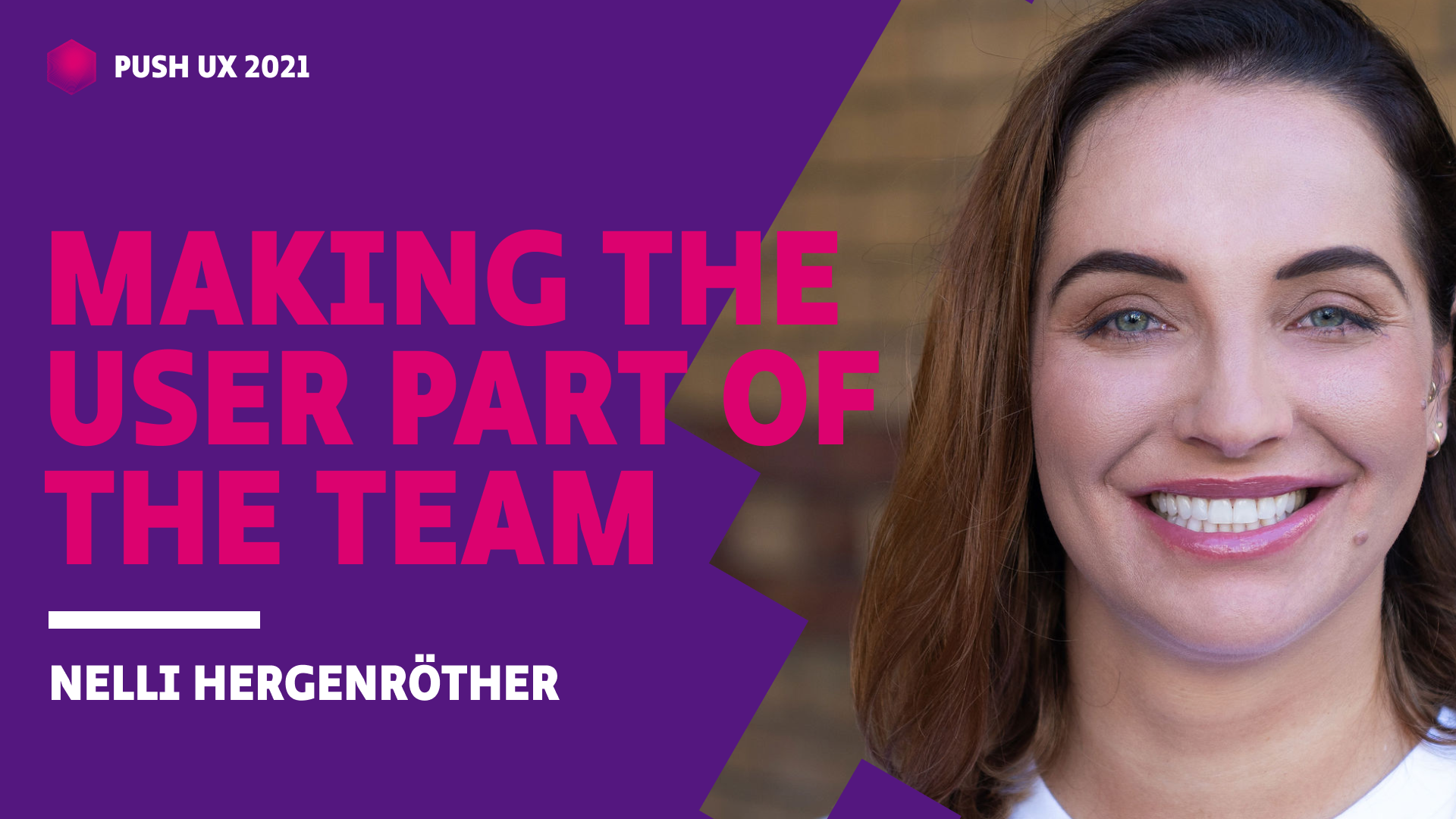 Talk by Nelli Hergenröther at PUSH UX 2021
How do you transfer a process, that has been done with paper, fax machines and photocopiers for years to a mobile app? This is the question Nelli Hergenröther's team had to answer last year when they started a project for one of Berlin's leading senior care providers, who have their own (mental) health assessment and coaching process.
The goal was to bring the process online, streamlining it and thus providing guidance, while keeping the flexibility and individual approach a paper-based process provides. A special challenge was to make the UX inclusive - the health care coaches range from digital natives to people who have never really used smartphones or tablets aside from WhatsApp.
Join Nelli to learn how teaming up with users helps create an inclusive digital product.
Watch the Talk