Live Website Critique
Interactive session by Daniel G. Siegel and Alastair McDermott at PUSH UX 2021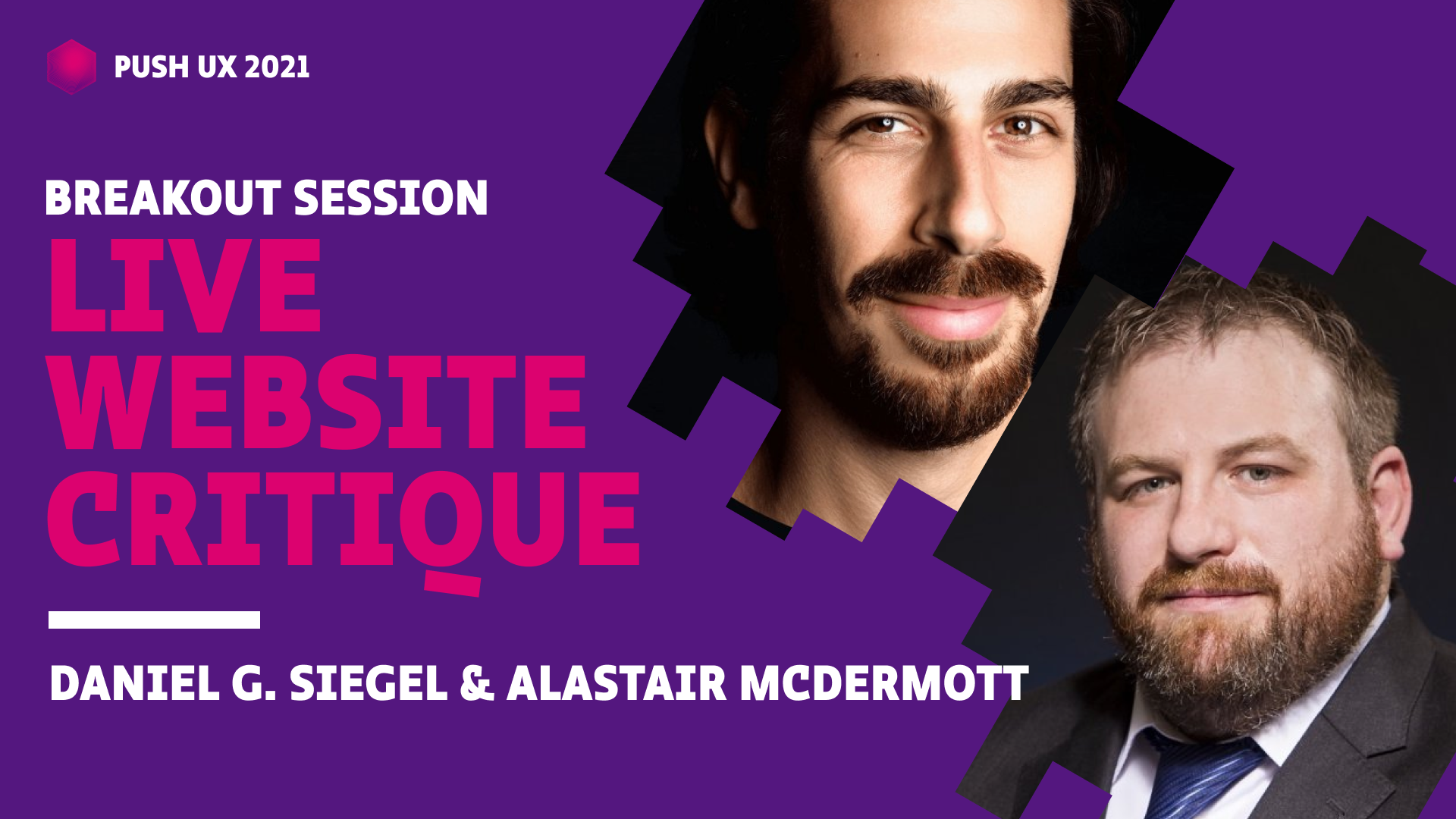 Is your website turning clients away?
In this session, digital strategy consultant Daniel G. Siegel and marketing consultant Alastair McDermott will review websites of attending designers, experts and businesses and give actionable advice on how to improve them.
A website should be one's most effective sales tool, but most visitors won't even last a minute. That's right; you have less than 20 seconds to make an impact. Daniel & Alastair will do a complete assessment of a website's current capabilities to see how the digital strategy and brand positioning can be strengthened.
Watch the Session