Daily Ethical Design
Talk by Nata Kostenko at PUSH UX 2021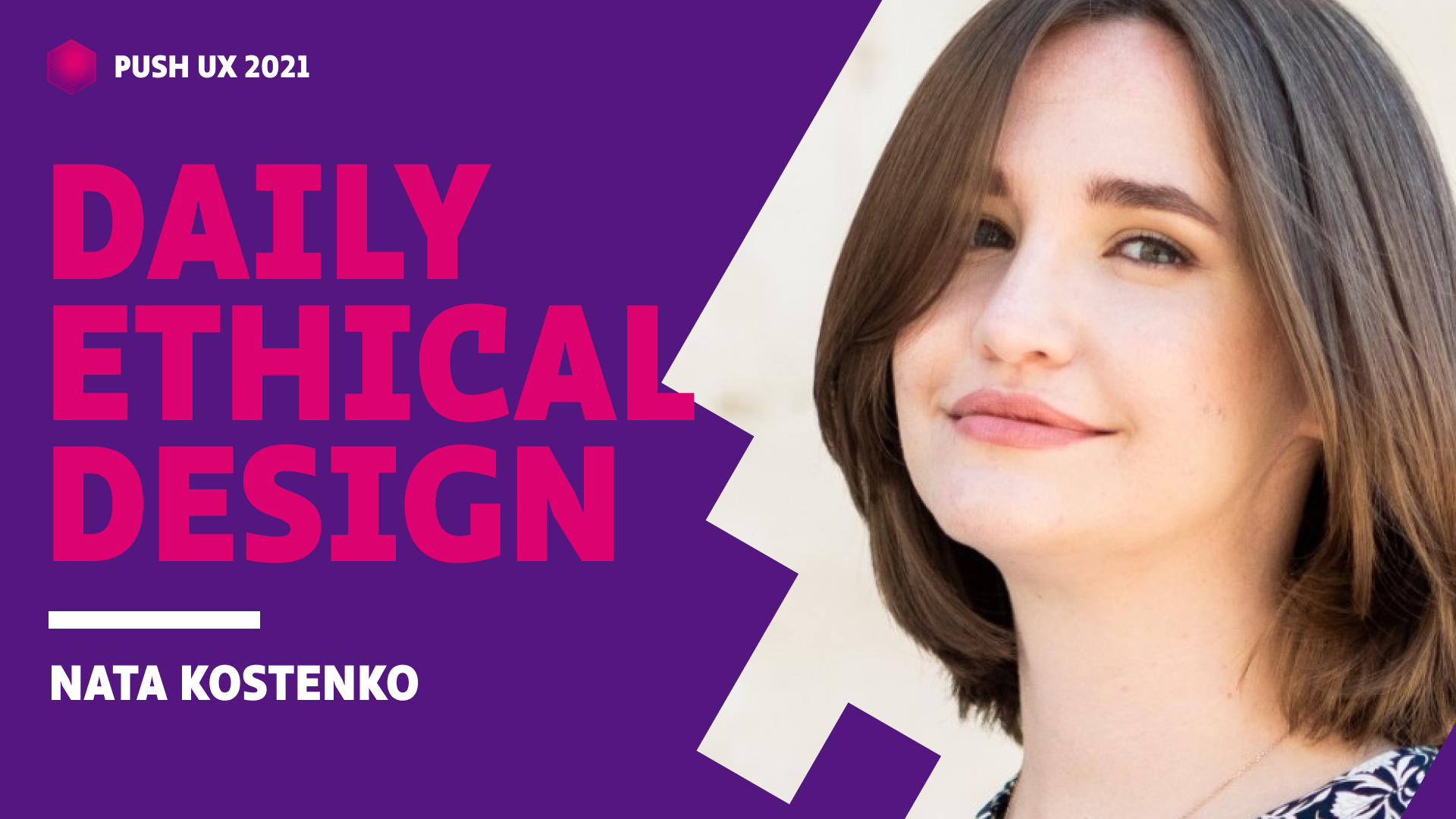 Talk by Nata Kostenko at PUSH UX 2021
"Ethics? We don't have time for it. We need to build features and earn money." If you ever felt uneasy about decisions made in your company, this talk is for you.
No need to save the planet overnight: start small and keep moving. In this talk, Nata will suggest practical ways to embed ethics into your everyday design process.
You'll explore how to think and talk about ethics at your workplace, what tools to start with, and where to look for more materials on tangible ethical applications.
Watch the Talk