Behavioral Design for Mastery
Interactive Session by Jerome Ribot at PUSH UX 2021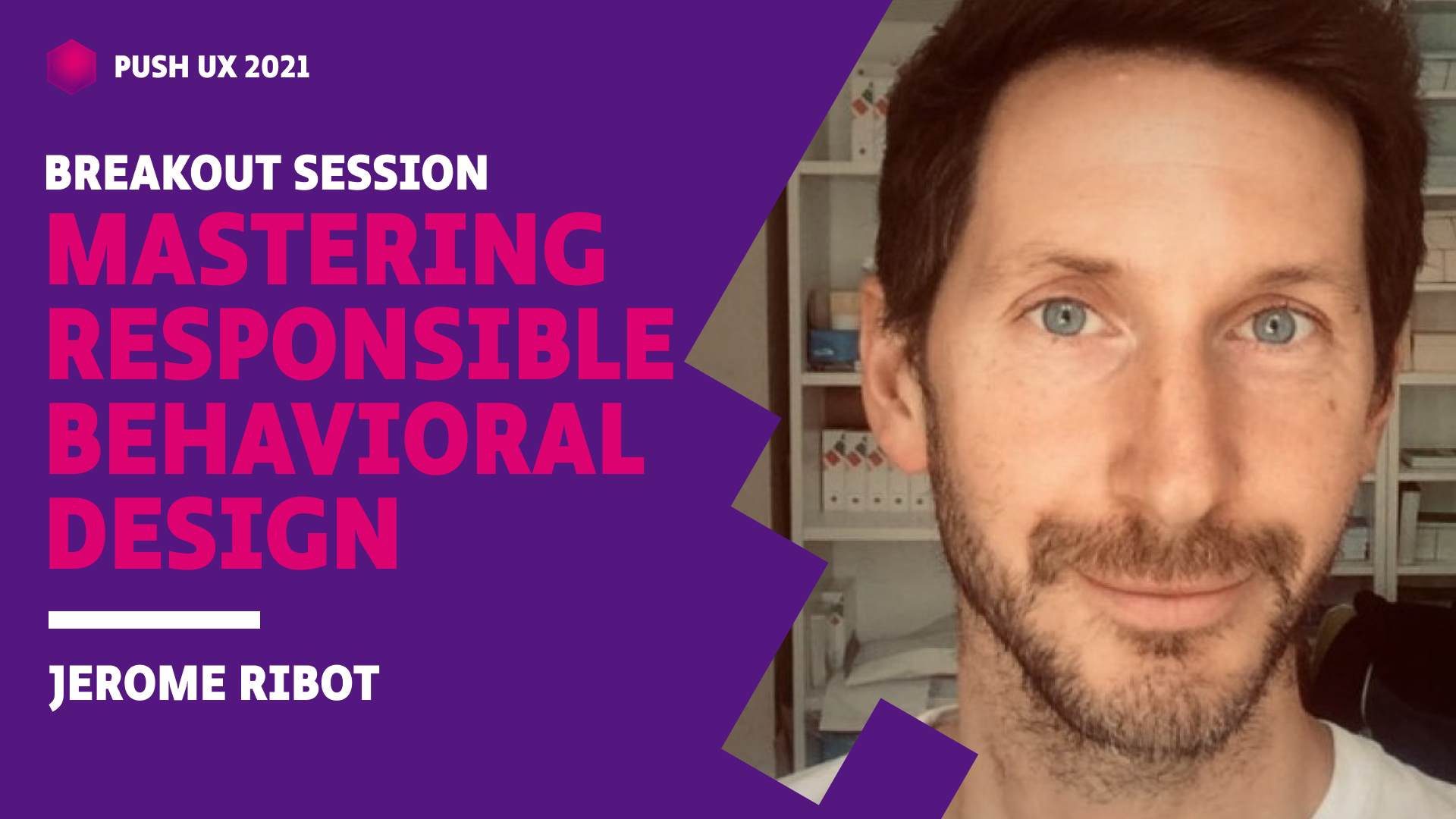 In this part, we'll go in depth on some groundbreaking best practices and delightful examples of how to apply behavioural insights in a mature, innovative way that solves both user problems and business needs.
We'll then open up the conversation with an AMA (Ask Me Anything) elaborating on these concepts.
You'll come away from these two sessions with a powerful new starting point for applying behavioural science that not only feels responsible, but also truly innovative and inspirational.
Watch the Session